©Disney Moana Postcard Invitations, 8ct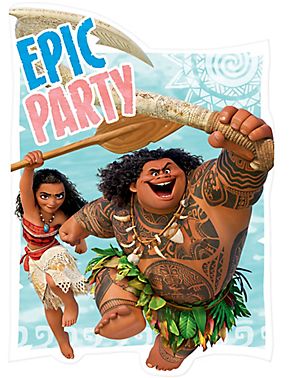 ©Disney Moana Postcard Invitations - Moana Invitations 8ct SKU 491832
8 Moana Postcard Invitations , 4 1/4" wide x 6 1/4" tall

8 Envelopes

8 Sticker seals, 1 1/2" diameter

8 Save-the-date stickers, 1 1/2" x 1 1/2"

Invite little adventurers to an epic party using Moana Invitations. These postcard-style invitations feature Moana and Maui posed in an action shot with the message "Epic Party" on the front. Flip the postcard invitation over and write down all of the awesome party details. With included envelope seals and save-the-date stickers, these Moana Invitations remind them to join in on the fun at your Moana birthday party!