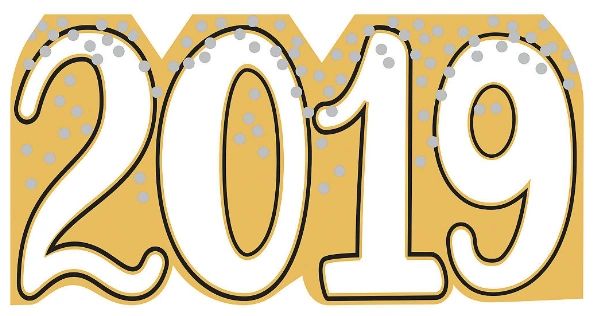 "2019" Autograph Sign
"2019" Autograph Cutout Sign SKU 270264:
28 3/4" wide x 14 1/2" tall
Display a 2019 Autograph Sign for friends and family to sign their names and leave personal messages. It's the perfect New Year's Eve or graduation party keepsake! This card stock 2019 sign spells out the year in large white block letters. It's outlined in gold foil and features silver polka dots to add a little shine and sparkle to your New Year's decorations.