"2019" Hello! Deluxe Prop on a Stick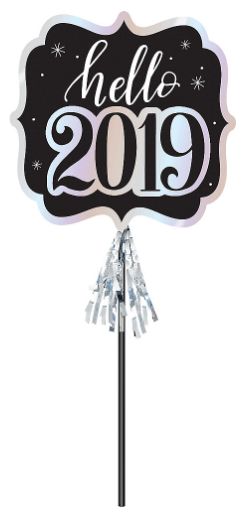 "2019" Hello! Deluxe Prop on a Stick
"2019" Hello! Deluxe Prop on a Stick SKU 3900422:
7" wide x 15 1/4" tall
Foil Card Stock & Plastic Prop

Pose for the camera at your New Year's Eve party holding a Black & Silver Hello 2019 Photo Prop! The black and silver photo prop is a card stock sign with a "Hello 2019" headline. The bottom of the sign has iridescent foil strips. Pair this sign with other New Year's Eve-themed photo props for your guests to pose with at your New Year's celebration!