22" Glow Necklace Value Pack - Red, 5ct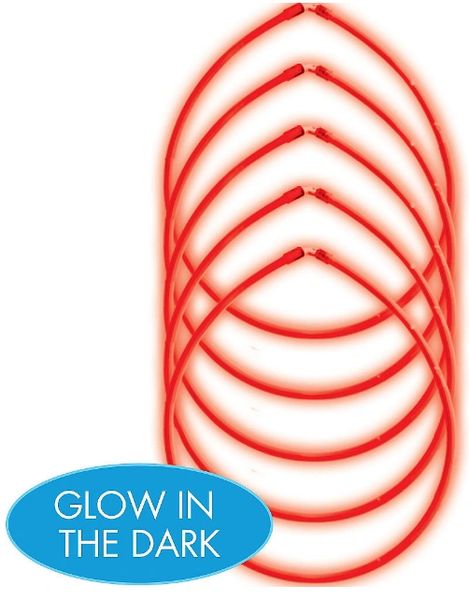 22" Glow Necklace Value Pack - Red - Red Glow Sticks SKU 310098.40
5 Red Necklace Glow Sticks, each 22" long
5 Tube connectors, each 1"
A bright way to light up your party, our extra-long Red Glow Sticks can be turned into glow necklaces and glowing hoops — just push the ends into an included plastic two-way tube connector. Bend them to activate the glow and use them to outline doorways and furniture in the dark. These bendable red-hot glow sticks are perfect for a black light party or any nighttime celebration!