3-D Heart Hanging Foil Decoration Kit, 16ct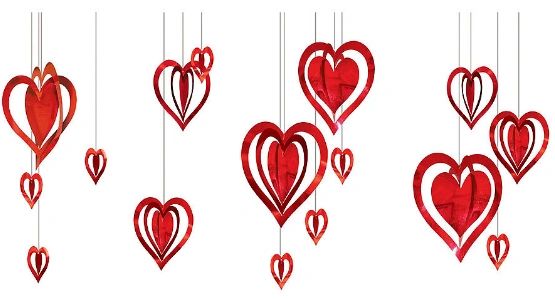 3-D Heart Hanging Foil Decoration Kit, 16ct
3-D Heart Hanging Foil Decoration Kit SKU 249525:
16 Heart Kit Hanging Foil Decorations
Ranging from 3 3/4", 5 1/4", 7 1/2", 9", 12"
Foil decorations
String some love from your ceiling! These 3D Heart Decorations include die-cut foil hearts in an assortment of sizes that hang from attached strings. Hang them from your ceiling as whimsical Valentine's Day decorations!