3-D Snowman Hanging Tinsel Decoration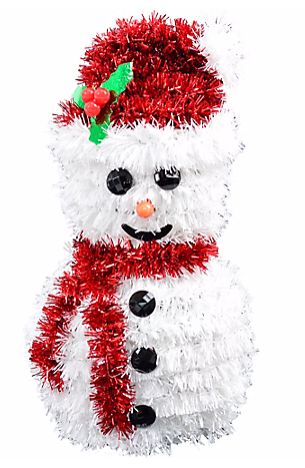 3-D Snowman Hanging Tinsel Decoration
3-D Snowman Hanging Tinsel Decoration product info:
3-D Tinsel Snowman measures 6 1/2" tall x 3" wide.

Set our 3-D Tinsel Snowman out on your table or mantel for glimmering holiday decor. Covered in red and white tinsel, this dazzling snowman has a red stocking hat and scarf, black jewel eyes, a plastic carrot nose and a shiny sprig of holly. Whether placed on a flat surface or hung from your Christmas tree, this snowman is sure to bring a glint of joy to festive occasions.