40th Birthday Fabric Sash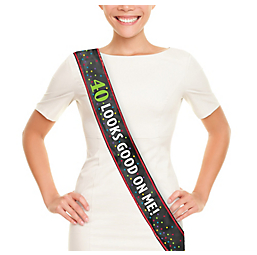 40th Birthday Fabric Sash SKU 340054:
60" long
Fabric
For novelty use only
40 is looking good, and even better in a 40th Birthday Sash! This 40th Birthday Sash features a bold "40 Looks Good on Me" headline, colorful polka dots, and a sequined border. It's a silky-smooth and sparkling addition to a 40th birthday party outfit!