"50" Printed Latex Balloons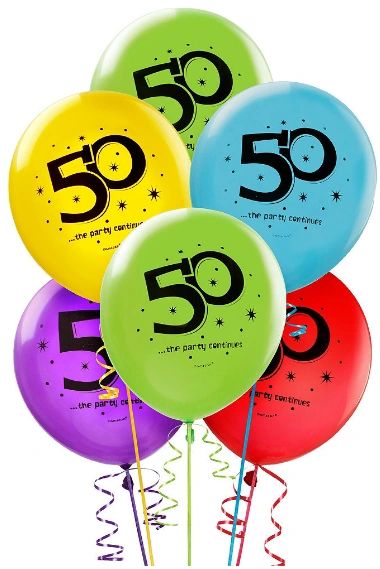 "50" Printed Latex Balloons
"50" Printed Latex Balloons SKU 119052:
15 "50" Printed Latex Balloons
12" when inflated
Helium-quality
Keep the party going with our colorful latex 50th Birthday Balloons! The Party Continues 50th Birthday Balloons comes in five vibrant colors — yellow, green, blue, red and purple — and are essential decorations for the milestone birthday celebration.
Balloons arrive flat; simply take them to your nearest party supply store to fill them with helium at an additional fee.