©Disney Ariel Dream Big Postcard Invitations, 8ct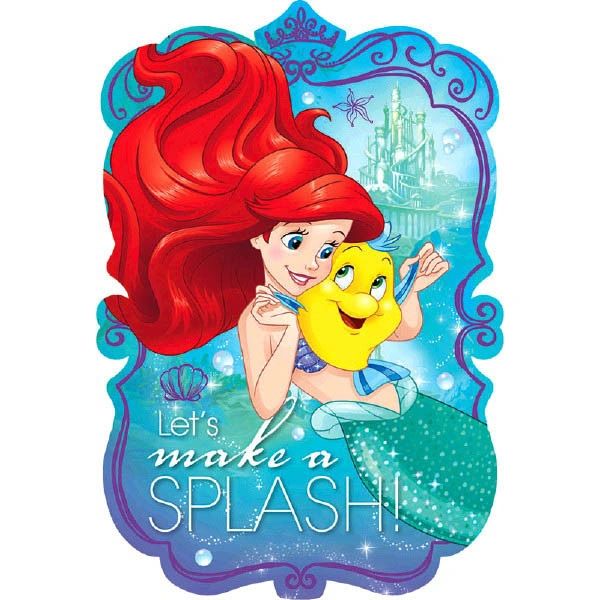 ©Disney Ariel Dream Big Postcard Invitations, 8ct
©Disney Ariel Dream Big Postcard Invitations SKU 491620:

8 Postcard invitations, 6 1/4" wide x 4 1/4" tall
8 Envelopes
8 Sticker seals, 1 1/2" diameter
8 Save-the-date stickers, 1 1/4" x 1 1/4"
Invite your friends to adventure under the sea with Little Mermaid Invitations! The front of these postcard-style invitations features Ariel and Flounder in front of her ocean palace with a "Let's Make a Splash" headline. Complete your Little Mermaid Invitations with sticker seals and save-the-date stickers for your guests to place on their calendars.