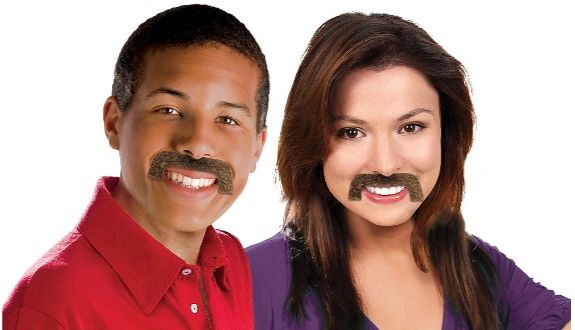 60's Moustaches SKU 391636:
10 Classic 60's Moustaches
Size 3" wide
Synthetic fiber
Adhesive backing
For novelty use only
Get your groove on in 60's Mustaches! Each reddish-brown felt wrestler-style mustache has a non-toxic, skin-safe adhesive backing that sticks easily to the upper lip. Give out fake mustaches to follically challenged party guests at your 60's party or hippie party as fun party favors!