8" Red Glow Bracelets, 12ct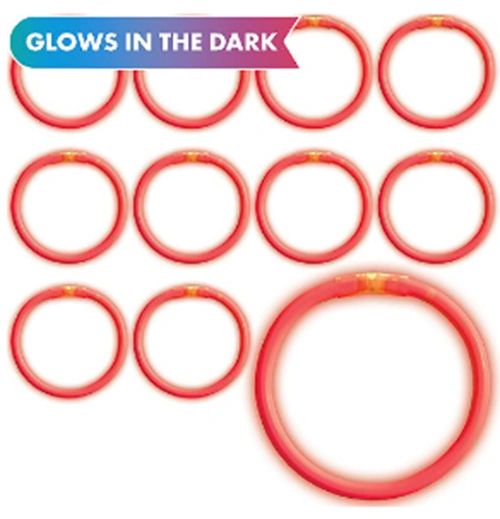 Red Glow Bracelets SKU 310094.40:
12 Red Glow Bracelets, 8" long
12 Connectors, 1" long
Shine bright tonight with Red Glow Bracelets! When you bend and shake these bracelets, they glow in the dark for hours of fun at sleepovers, evening events, concerts, and more. Use the plastic connectors to combine one or multiple sticks to create your own glow bracelets, necklaces, and headbands! Parents love these glow-in-the-dark bracelets almost as much as kids do because they double as safety wear.