Yard art! (This item is delivered and fullfilled by OC Balloons)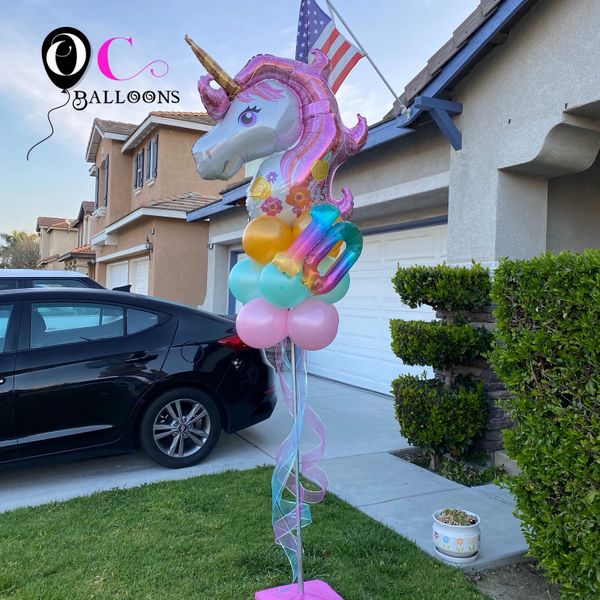 All delivers will be done before 9 am or  after 1 pm.  You will receive a confirmation text or call once your order is placed.  Colors and designs from our balloon page can be referenced in the special instructions
All yard art includes:
Delivery (at checkout you will only be given the option for pick-up but this item will be delivered. If you purchase other items, the other product will have to be picked up at store)
One Supershape foil balloon
12 latex to go below the supershape
It will also include extra flare to make it more festive
Yard art will be staked into your grass in your front yard
Disclaimer* OC Balloons and Party! Party! are not responsible and have no obligation in regards to the following: Weather related conditions, traffic conditions, acts of God that may cause cancellation, delay, deterioration of decor and/or diminished serve abilities.
This product is brought to you buy OC Balloons.
Yard art, Party pole, balloon bomb, birthday parade,