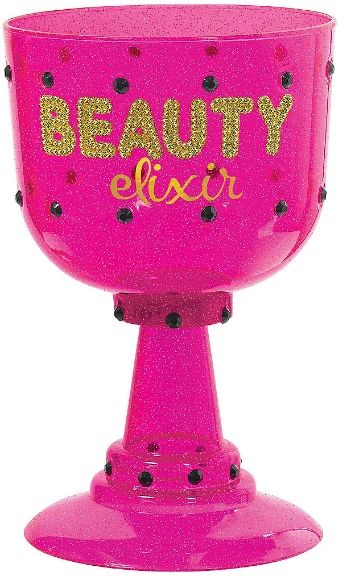 Beauty Elixir Cup SKU 210493:
26 oz capacity
4 1/2" top diameter x 4 1/4" base diameter x 7 1/2" tall
Plastic elixir cup
Hand wash only
Not suitable for boiling hot liquids or microwave use
The more you drink, the better your beauty elixir works! This pink glitter plastic cup features a goblet shape with a 26oz capacity, a wide base for stability, and a "Beauty Elixir" headline surrounded by faux black gemstones. Sip on something strong to make you feel young and vibrant again with a Beauty Elixir Cup.