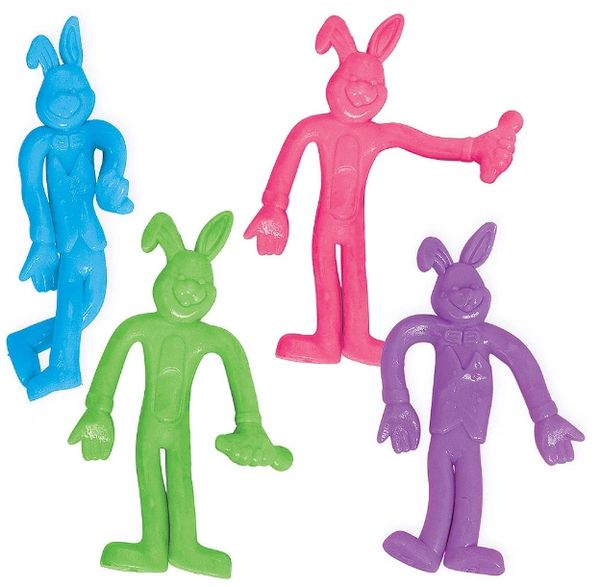 Bendy Bunnies
Bendy Bunnies SKU 393406:
8 Bendy Bunnies
2 Each of 4 colors: green, pink, blue, and purple
Size 1 1/2" wide x 3" tall
Plastic toy bunnies
Hop to filling those Easter baskets with these fun Bendy Bunnies! Each rubber figurine is shaped like a smiling bunny. Flexible and stretchy, Bendy Bunnies fit into fillable Easter eggs and make great additions to Easter baskets.