Berry Dots Luncheon Napkins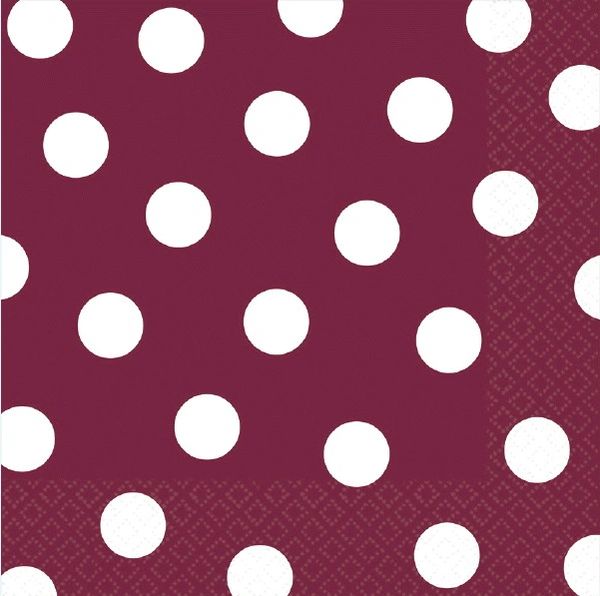 Berry Dots Luncheon Napkins
Berry Dots Luncheon Napkins SKU 511537.27:
16 Berry Dots Luncheon Napkins

6 1/2" x 6 1/2" when folded

2-ply paper

Berry Polka Dot Lunch Napkins bring a timeless pattern to your party table! These 2-ply paper napkins feature white polka dots that really pop off the berry background. Whether you are hosting a special event or just having friends over for dinner, keep a stack of these polka dot napkins on hand.