Desert Flora Scene Setter® Room Roll, 40ft long x 4ft tall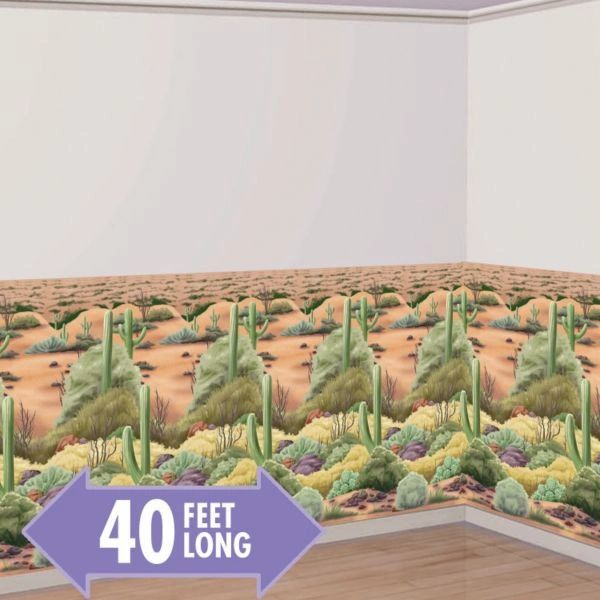 Desert Flora Scene Setter® Room Rolll SKU 672999:
40' long x 4' tall
Lightweight vinyl & reusable
For indoor and outdoor use
Saddle up! The Desert Room Roll opens a vista to the American southwest, with saguaro cacti and desert flowers lining the foreground and sandy dunes off in the distance. Mount this lightweight vinyl wall decoration with double-sided tape or Sticky Tack (sold separately) or trim it to suit your space at your fiesta party or cowboy party.