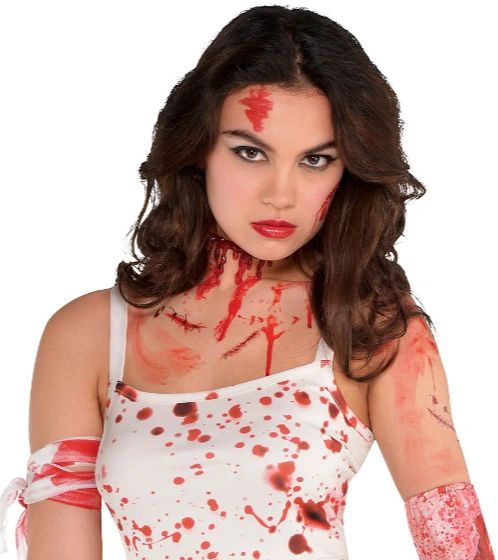 Fake Blood SKU 8400809:
1oz Net weight
1 1/4" wide x 4 3/4" tall
Intended for adult use only

Slaughter the competition at any Halloween costume contest wearing a costume splattered with this Fake Blood! This tube of prop blood is designed to look just like real blood and is easy to apply and wash off. Add a touch of gory and realistic detail to your zombie costume, vampire costume, or any other scary Halloween costume idea using this Fake Blood! Wig, jacket, and shirt not included.