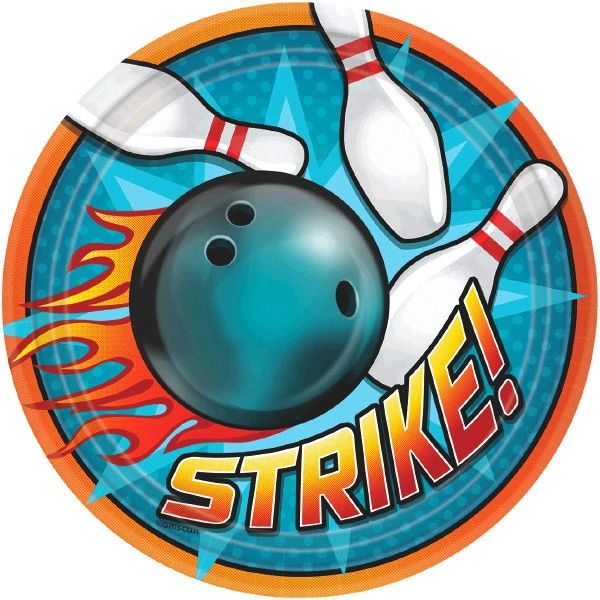 Bowling Round Plates, 9" SKU 551664:

8 Bowling Lunch Plates 
9" diameter
Paper plates
Made in the USA
These Bowling Lunch Plates are right up your alley. Each paper plate is printed with a flaming bowling ball crashing into pins with a "Strike" headline. They're just the right size for serving up bowling alley snacks such as popcorn and nachos. Best of all, disposable bowling ball plates make cleanup a breeze, so you have plenty of time to spare.