Boy Bunny Large Plastic Bucket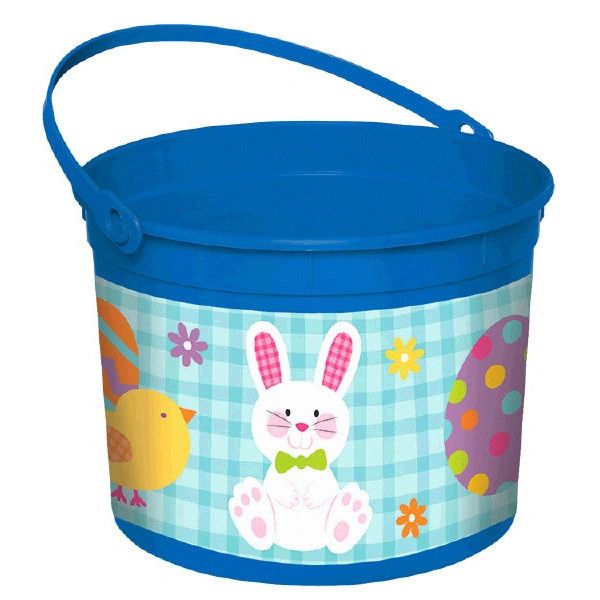 Boy Bunny Large Plastic Bucket
Blue Easter Bunny Bucket SKU 130091:
8" wide x 6' deep
Fold-down handle measures 4 3/4" tall
Plastic bucket
Gather up a ton of fun for your little one with a Blue Easter Bunny Bucket! This blue plastic Easter basket features a cute wraparound image of an Easter Bunny with yellow chicks and Easter eggs against a plaid blue background. The blue handle provides convenient carrying, making it great for filling with party favors or Easter eggs!