Bunny Ears Craft Kit for 4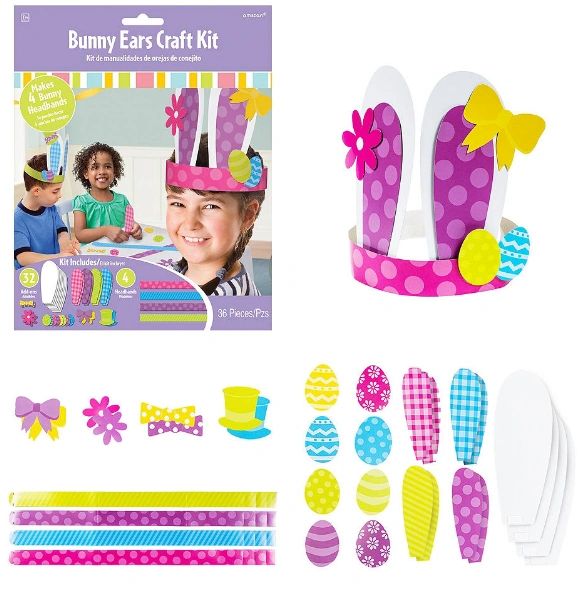 Bunny Ears Craft Kit for 4
Bunny Ears Craft Kit SKU 395408:
4 Headbands, each adjustable from 21" to 23"
Bunny ears measure 8"
32 Add-on cutouts
Foam stickers
Perk up your honey bunnies with this Bunny Ears Craft Kit for 4! This fun arts and crafts set features everything you need to create your own unique pair of bunny ears. Mix and match the colorful striped and polka dot headbands, bunny ears, and springtime cutouts to make your own unique Easter headgear. Each card stock bunny ear has an attached peel-and-stick foam sticker for attaching to the headband, and foam stickers are included in this set for attaching the flower, ribbon, egg, and top hat cutouts. It's a great creative activity for kids at your Easter party!