Bunny Ears w/Bow Headband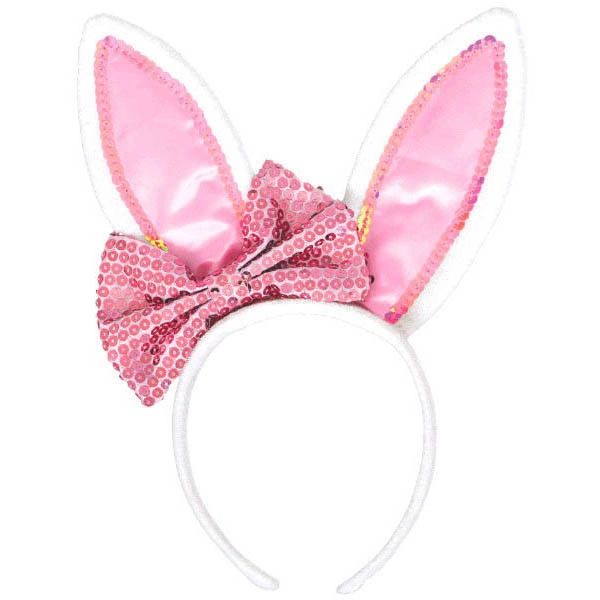 Bunny Ears w/Bow Headband
Bunny Ears w/Bow Headband SKU 393384:
Attachments, 2 3/4" wide x 6' tall
Fabric and plastic
One size fits most teens and adults
Add a flash of fashion to your look with a Bunny Ears w/Bow Headband! This plush headband features soft white fabric around the flexible band and a pink sequin-covered bow perched on the side. The centers of the ears are made of soft pink satin outlined in pink sequins.