Candy Cane Stripe Knee Socks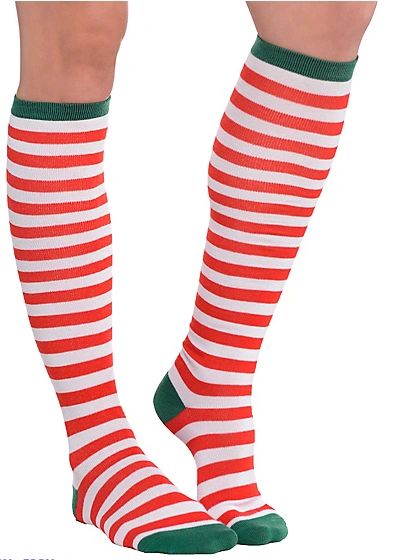 Candy Cane Stripe Knee Socks
Candy Cane Stripe Knee Socks product info:
Knee-length

23 3/4in long

One size fits most women's shoe size 4-10

Riding in a one-horse open sleigh? Stay warm in our Candy Cane Striped Knee Socks! Reminiscent of Christmas candy, these red and white striped knit socks are super-cute additions to a Mrs. Claus costume of your own design or a snuggly-warm winter outfit!