Candy Cane Tinsel Decoration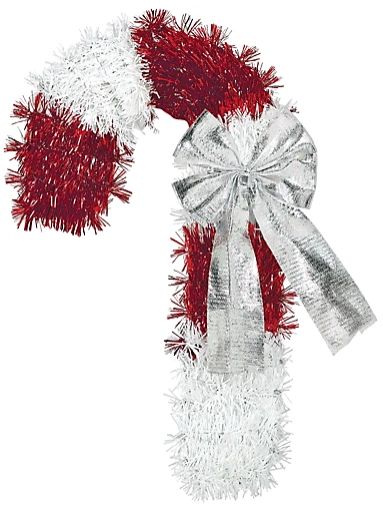 Candy Cane Tinsel Decoration
Candy Cane Tinsel Decoration product info:
Tinsel Candy Cane measures 13" high x 8" wide

Tinsel w/bow

Sweeten up your door with our Tinsel Candy Cane! Perfect as an indoor or outdoor Christmas decoration, this festive candy cane wreath is striped in red and white tinsel with a shiny silver bow. For a decorative-inspired look, hang this charming candy cane on your door or walls.