Chenille Easter Chicks, 12ct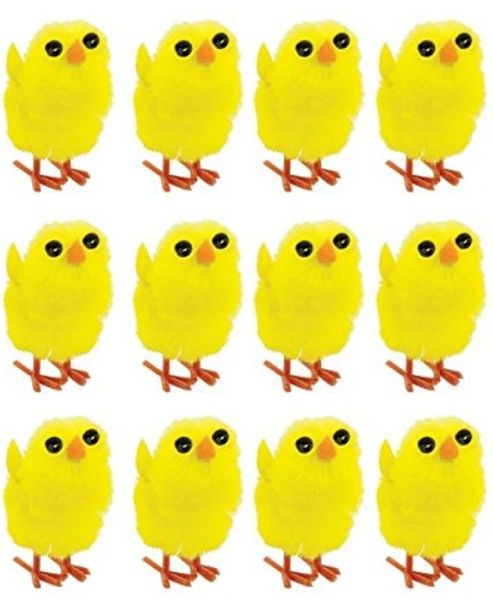 Chenille Easter Chicks, 12ct
Chenille Easter Chicks SKU 390869:
12 Chenille Easter Chicks
Size 3/4" wide x 1" tall
Chenille and plastic accents
Meet and greet your new tiny yellow wide-eyed buddies, the ultra cute Chenille chicks! these small-sized wonders look so precious and they're perfect as decors, centerpiece accents, and as Easter egg content. Let the kids have a load of fun on your Easter celebration. Give these simple but classic toys as game prizes, or include in loot bags. These fuzzy fellows are made of yellow Chenille wires with plastic eyes, beaks, and feet. Use your imagination and get everyone for cuteness overload. These can also be scattered and included in a fabulous gift basket for your guests.