White Heart Wedding Favor Bag Kit, 50ct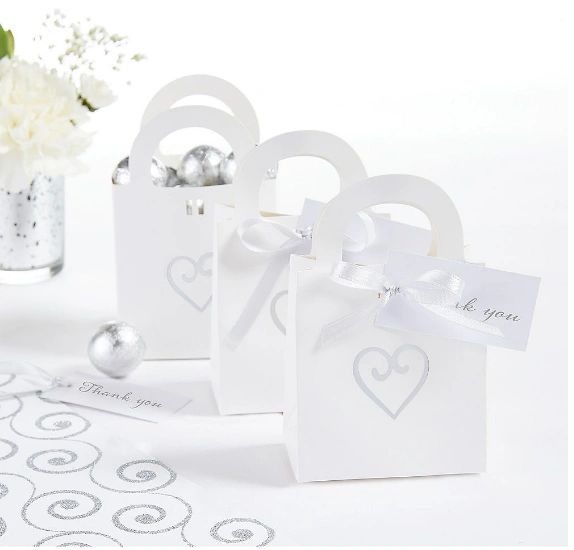 White Heart Wedding Favor Bag Kit SKU 340328:
Sold in sets of 50
Price per unit $0.40
Each favor box measures 3 1/2" long x 3" wide
Set includes 50 pink ribbon, 60 tags (print friendly), and assembly instructions
Beautiful and elegant party favors are yours with virtually no effort at all! Silver Heart White Favor Bag Kit gives you 50 white card stock gift bags — each with a small embossed silver heart. Write or print a message on the blank gift tags and tie onto each bag with silver ribbons. Tulle insert not included.