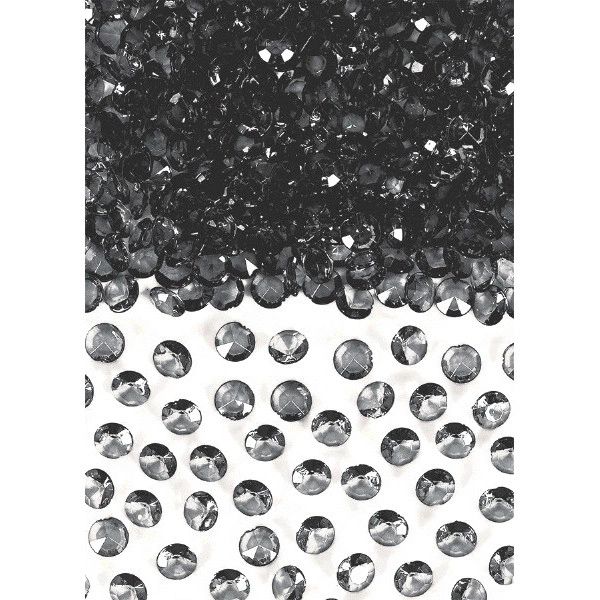 Mini Gem Black Scatter SKU 370257.10:
1 oz net weight
Approximately 60 pieces
Each approximately 1/4" wide
Plastic gem scatter
Sprinkle a little sparkle exactly where you need it! Use Black Mini Gem Scatter to decorate party displays, dress up reception tables or fill table centerpieces. These acrylic faux gems are cut just like diamonds, adding a luxurious touch to your special event.