Hanukkah Countdown Chalkboard Sign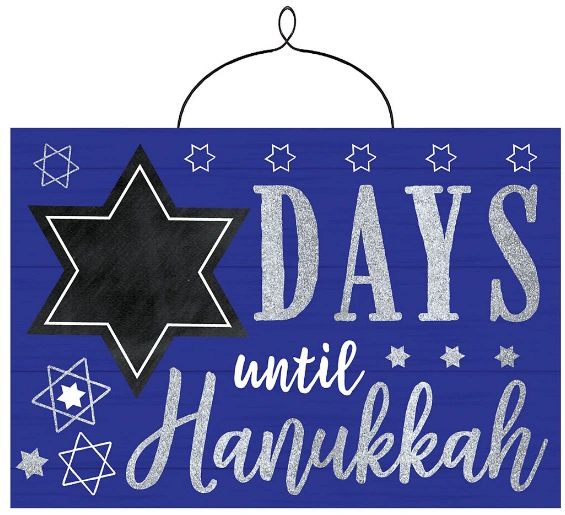 Hanukkah Countdown Chalkboard Sign
Hanukkah Countdown Chalkboard Sign SKU 242455:
10 1/2" wide x 7 1/4" tall
Attached loop, 3" drop length
MDF w/glitter & wire hanger

Chalk not included
Count down to the day celebration begins with this Hanukkah Countdown Chalkboard Sign! This fiberboard sign is blue and features Stars of David in a variety of sizes and styles. There's a black chalkboard star with "Days Until Hanukkah" written next to it. Use the included wire loop to hang this sign and then mark how many days are left until Hanukkah!