©Disney Ariel Dream Big Value Confetti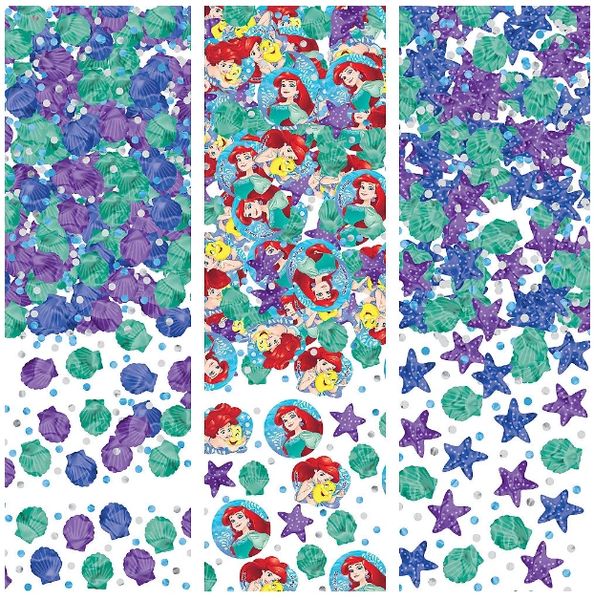 ©Disney Ariel Dream Big Value Confetti
©Disney Ariel Dream Big Value Confetti SKU 361620:

1.2 oz Net weight
3 Designs: Shells, Starfish, Dots Shells, Starfish, Dots, Paper Character Cut Outs Shells, & more Dots
Card-stock and foil
Look at this trove, treasures untold! This three-pack of Little Mermaid Confetti contains shells, stars, and circles in purple, blue, teal, and silver. The card stock cutouts feature Princess Ariel with her pal Flounder. Sprinkle Little Mermaid Confetti on the tables in your grotto or inside invitations for a sparkling surprise!