Deluxe Bridal Shower Bingo Game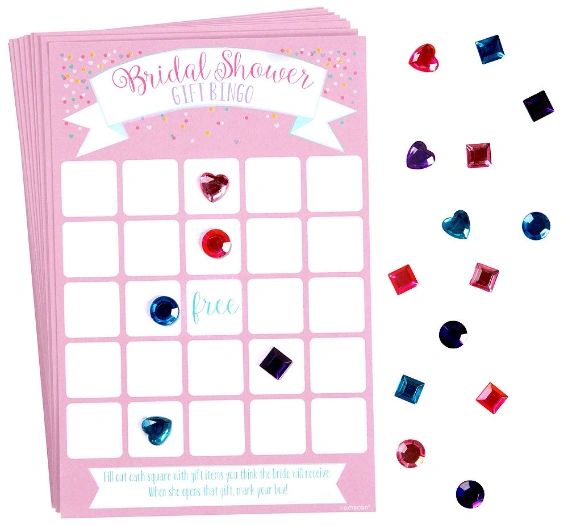 Deluxe Bingo Bridal Shower Game SKU 380120:
16 Game boards, 5" wide x 7 1/2" tall
16 Pencils, 3 1/2" tall
384 Gems, 1/2" wide
Instructions
Accommodates 2 to 16 players
Make gift time fun for everyone with a Deluxe Bingo Bridal Shower Game! Have guests fill in the spaces on the wedding bingo cards with gifts they think the bride-to-be will receive. If they guess right, they can mark it off with the included gem markers. The first to guess five in a row wins! It makes a great bridal shower activity.