Diamond Ring Erasers, 12ct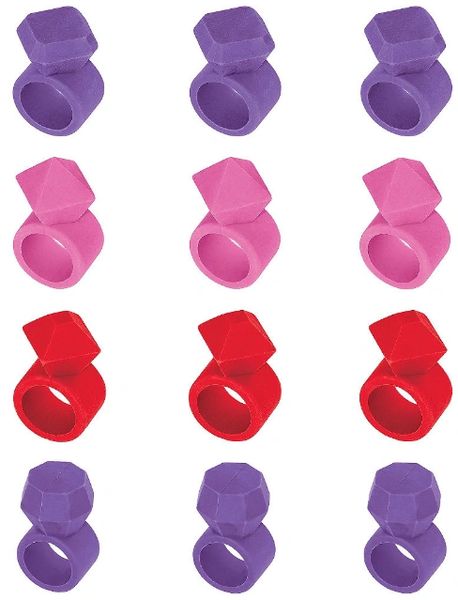 Diamond Ring Erasers, 12ct
Diamond Ring Eraser SKU 395227:
12 Diamond Ring Eraser, 3/4" x 1 1/2"
4 Red rings
4 Pink rings
4 Purple rings
Rub away your mistakes in style with Ring Erasers! These fun rubber erasers feature four unique diamond-cut designs in bright shades of pink, purple, and red. The wearable bands make it easy to always keep your eraser on hand! They're perfect as Valentine's Day party favors or for everyday school supplies.