Dino-Mite Postcard Invitation, 8ct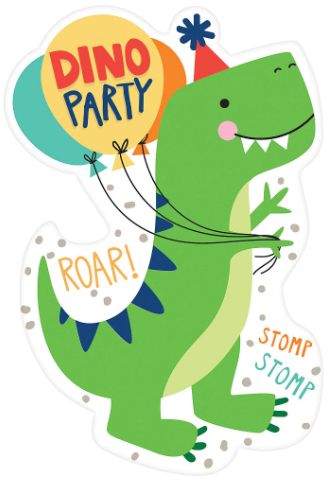 Dino-Mite Postcard Invitation - Dino-Mite Invitations 8ct SKU 492270
8  Dino-Mite Postcard Invitations , 4 1/4" wide x 6 1/4" tall
8 Envelopes
8 Sticker seals, 1 1/2" diameter
8 Save-the-date stickers, 1 1/2" x 1 1/2"
Invite all your favorite dinosaur fans to a fun party with Dino-Mite Invitations! These postcard-style paper invitations feature a cheerful T. rex in a party hat with "Dino Party," "Stomp," and "Roar!" headlines. The invitations include matching envelopes, save-the-date stickers, and envelope sticker seals. Send out these invitations to all the little dino fans!