Dreidel, Dreidel, Dreidel Sign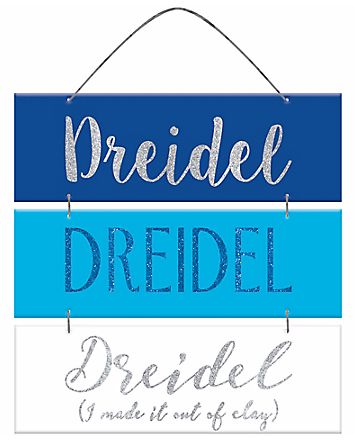 Dreidel, Dreidel, Dreidel Sign
Dreidel, Dreidel, Dreidel Sign SKU 241587:
12" wide x 13" tall

MDF (Medium Density Fiberboard)


Attached loop, 4" drop length
The Glitter Dreidel Stacked Sign will inspire you to sing your favorite Hanukkah song. The fiberboard sign repeats "Dreidel" three times and concludes with "I made it out of clay," leaving you to sing the rest! This Hanukkah sign features silver and blue glitter writing on a blue, light blue, and white background. Hang it by the attached string for a shining addition to your Hanukkah decorations!