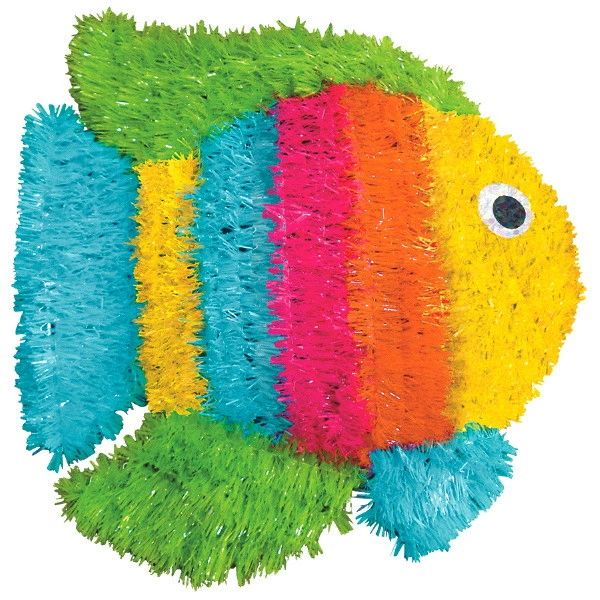 Tinsel Fish Decoration SKU 241118:
Size 12" x 12"
Drop length 2"
Card stock eye cutout, 1 1/2" x 1 1/2"
Tinsel and plastic material
Don't scale back your summertime party decorations — add some extra ocean-inspired pizzazz with a Tinsel Fish Decoration! This fun tinsel decoration is made of bright yellow, green, orange, blue, and pink tinsel woven through a gray plastic fish-shaped frame and rounded out by a black and white cardstock eye. Great for tropical, poolside, or beach-themed parties, this colorful tinsel fish is easy to hang by the attached thin silver cord. Be sure that your party decor has some sole with this colorful tinsel fish.