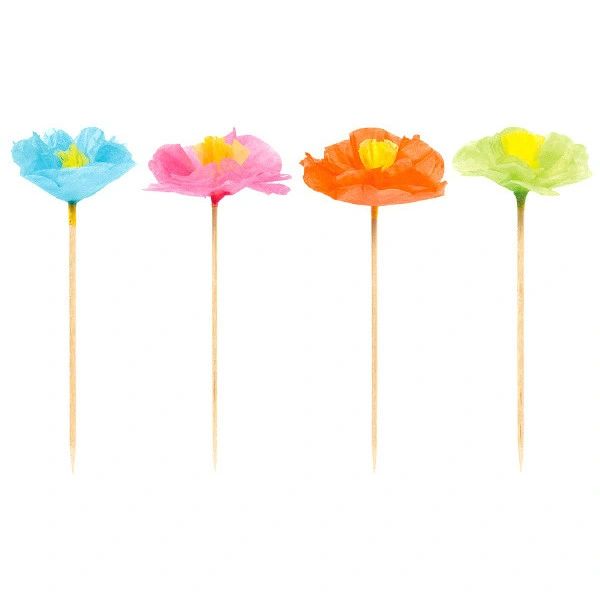 Tropical Flower Party Picks SKU 400104:
12 Flower Party Picks
3 Each of 4 colors: orange, green, blue, and pink
2" diameter x 4 1/2" tall
Tissue paper and wooden picks
When you're dressing up your tasty treats, put the petal to the metal! Tropical Flower Party Picks have tissue paper blooms in orange, green, blue, and pink. The attached wooden toothpicks make it easy to display them in cocktails and fruit slices or on cupcakes. You can even combine several together into a pretty centerpiece!