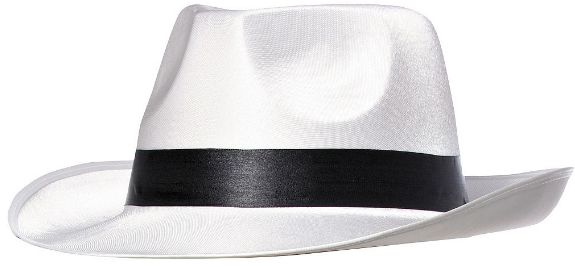 20s White Gangster Hat
White Gangster Hat SKU 390988:
11 1/4" wide x 12 3/4" long x 5" tall

Fabric and felt


One size fits most teens and adults
Get a White Gangster Hat and soon you're a made man! This mobster fedora hat is made of white molded fabric with deep indentations in the crown and a stylish brim upturned in the back. A black satin hatband provides a striking accent. It's great for '20s gangsters and Sinatra impersonators alike!