Girl Gender Reveal Balloon Release Kit, 8ct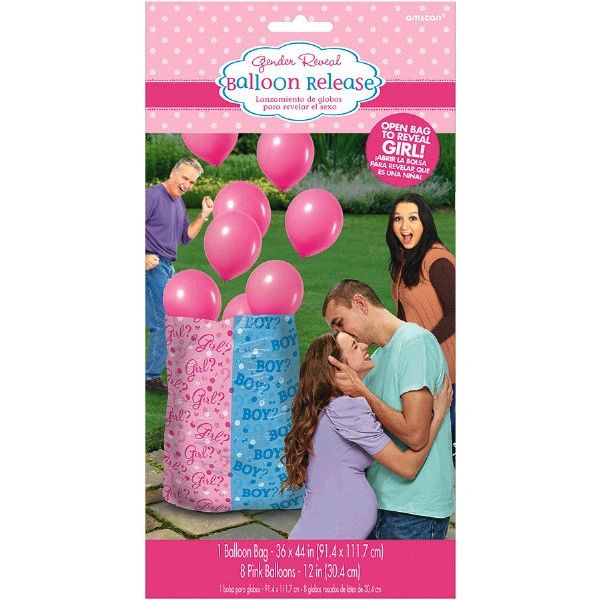 Girl Gender Reveal Balloon Release Kit SKU 471767:
Balloon bag, 36" wide x 44" tall
8 Pink latex balloons, 12" tall when fully inflated
It's time for the big reveal! This gender reveal balloon kit is a fun way to tell everyone what your little bundle of joy will be. The plastic bag is half blue and half pink, so it won't give the gender away. Add a balloon weight and string to the balloons (not included) while the drawstring closure keeps the included pink latex balloons inside. Open the bag and the pink balloon bouquet is displayed while making a cute party decoration; it's a girl!