Glitter L-O-V-E Foam Hanging Sign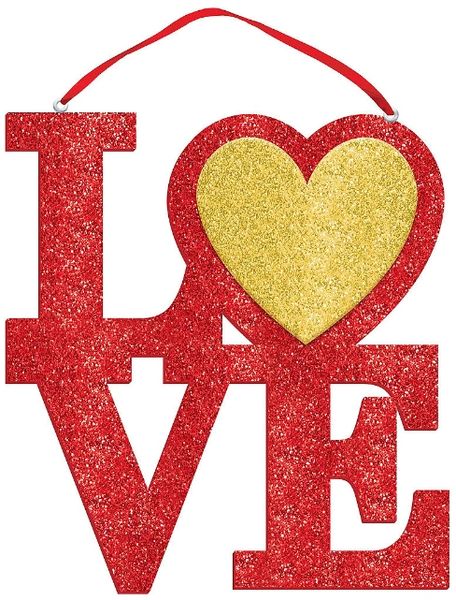 Glitter L-O-V-E Foam Hanging Sign
Glitter L-O-V-E Foam Hanging Sign SKU 241957:
9" wide x 9 3/4" tall x 1/4" thick
L-O-V-E Foam decoration
Attached loop, 4 3/4" drop length
You'll love this Glitter Red Love Block Letter Sign! This foam sign spells out "Love," but with a fun twist — the "O" is a heart. Covered in red and yellow glitter, this Valentine's Day decoration is sure to catch the eye of all your party guests. Hang this glitter decoration among other red decorations and heart decorations to create a stunning Valentine's Day party!