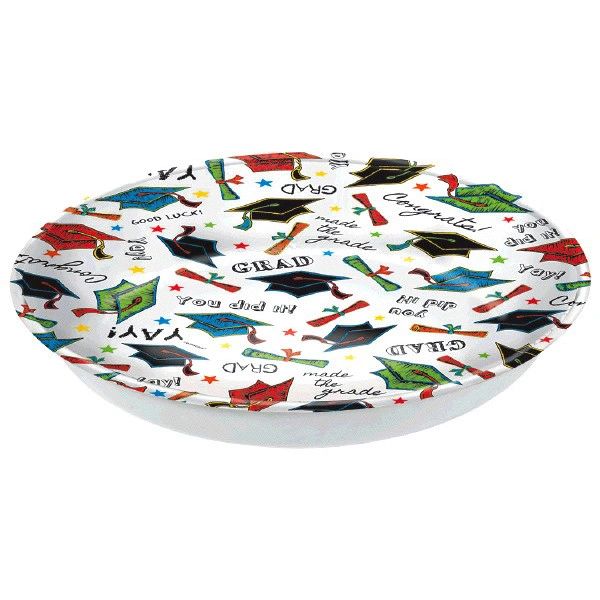 Multi Color Grad Bowl  SKU 430560:
14" diameter x 2" deep

Plastic serving bowl

Not suitable for boiling hot liquids, dishwasher use, or microwave use

Con-grad-ulate the new grad with tasty treats served in a White Graduation Serving Bowl. This plastic bowl features a high raised edge, making it perfect for chips, popcorn, or other party snacks. The design includes caps, diplomas, stars, and various headlines celebrating the graduate, all on a white background. Keep the graduation party going with this serving bowl!