Grad Cap Doorway Curtain - Black, Silver, Gold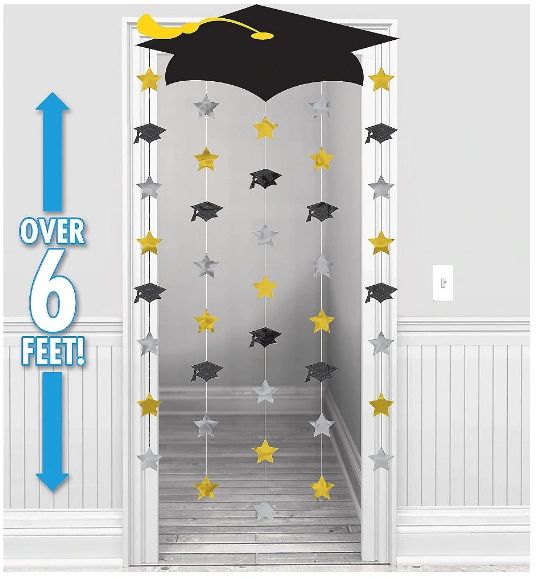 Grad Cap Doorway Curtain - Black, Silver, Gold - Black, Gold & Silver Graduation Doorway Curtain SKU 241076

Size 39" wide x 66" tall
Graduation Cap cardboard cutout
Foil silver & gold stars cutouts measure approximately 4"
With a Black, Gold & Silver Graduation Doorway Curtain, friends, family, and the guest of honor can make a memorable entrance to the graduation party! The sturdy cardboard graduation cap is lightweight and easy to mount using tape or Sticky Tack (sold separately). The black, silver and gold foil cutouts are attached to the cardboard graduation cap by "invisible" thread, but appear to float in the doorway. You can even display this doorway curtain on a wall to serve as a photo background!