Grad Deluxe Headbopper w/ Glitter & Felt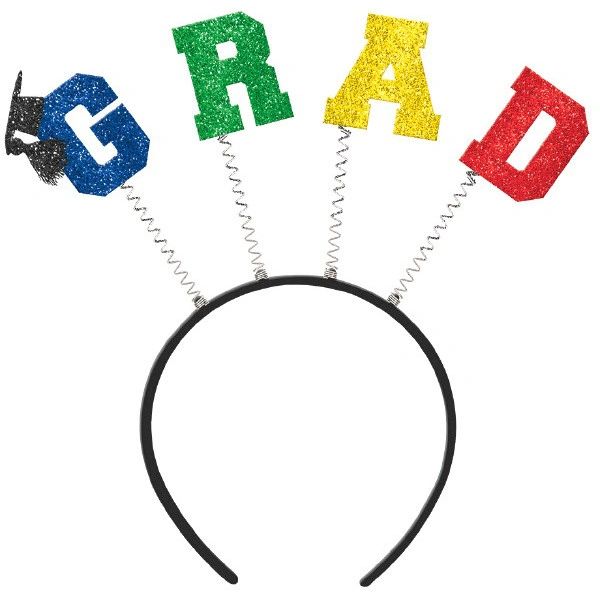 Glitter Multi-Color Graduation Head Bopper SKU 397003:
Attachments, 1 1/2" wide x 5" tall
Fabric and plastic
One size fits most teens and adults
You've graduated — it's time to celebrate while wearing a Glitter Multicolor Graduation Head Bopper. The black plastic headband has springs attached to the top that spell out "Grad." The letters bobble around as you celebrate at your grad party!