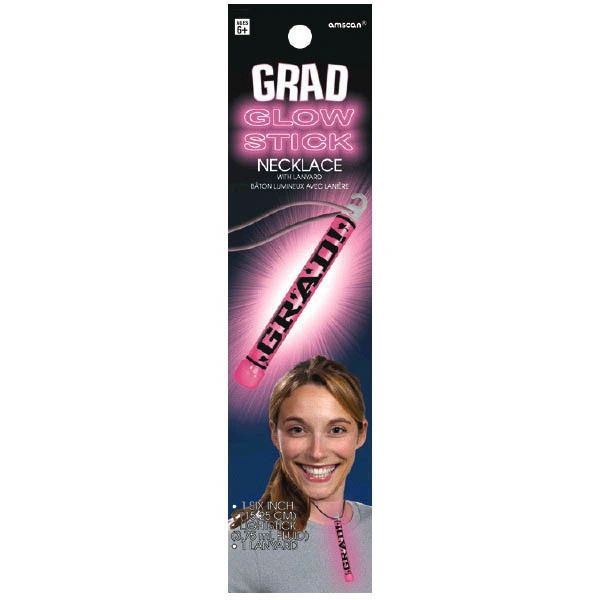 GRAD Glow Stick Necklace SKU 311701:
Glow stick, 5" long
Lanyard, 32" long
Plastic glow stick necklace
Pretty and reusable glow necklace made of high quality plastic. Great to wear during graduation ceremonies and parties or put them on your party loot bags! Match up with our other party accessories and decorations.