Graduation Day Folded Invitations, 50ct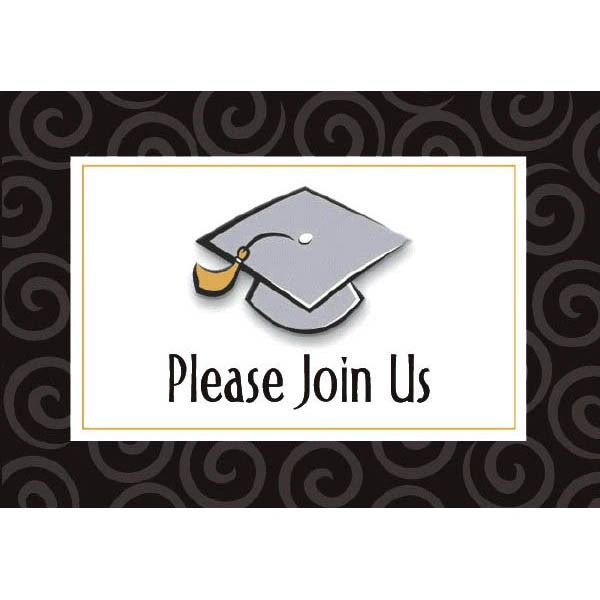 Graduation Day Graduation Invitations SKU 496018:
50 Graduation Day Invitations, 4 3/4" x 3 1/4" folded
50 White envelopes
Invite your friends and family to the graduation celebration! These Graduation Day Graduation Invitations feature a shiny silver mortarboard on the front, along with a "Please Join Us" headline. Open the folded invitation to reveal the "For a graduation party!" text and plenty of space to write in all the important details about your graduation party. These gorgeous invitations set the tone for an equally gorgeous party!