"Have You Ever" Card Game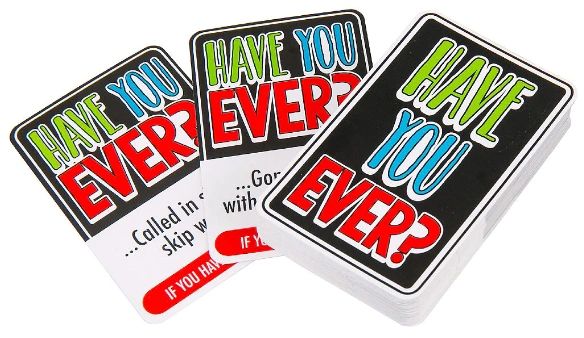 "Have You Ever" Card Game
Have You Ever Game SKU 340076:
3 1/2" x 2 3/8"
51 cards
Instructions
How to play:
A card is drawn and read aloud.
If any players can answer with "Yes," then they receive the number of points on the card.
Play continues until the last card is read. The person with the most points at the end of the game wins!