Heart 23 Metallic Blue Mylar Balloon 18"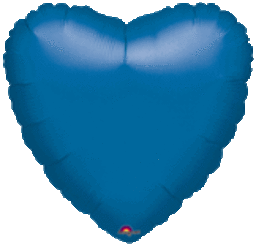 18" Metallic Blue Heart SKU 14268
18" Mylar Balloon

Self-sealing
Give your celebration that loving touch. This Blue Heart Balloon is a great party favor on its own and complement to a balloon bouquet. Deliver this balloon to your friend or loved one with their favorite candy and a pretty bouquet of flowers for a unique birthday gift.