Mardi Gras Fluffy Hanging Decorations, 3ct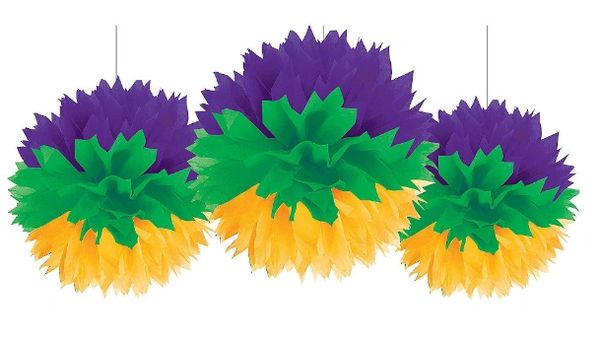 Mardi Gras Fluffy Decorations - Mardi Gras Tissue Pom Poms SKU 180000
Large Fluffy Decoration, 18"
Medium Fluffy Decoration, 15 1/2"
Small Fluffy Decoration, 13 1/2"
Fat Tuesday isn't right without the right colors, so decorate your party with Mardi Gras Tissue Pom Poms! These fluffy balls are made of die-cut tissue paper and feature classic Mardi Gras colors: purple, green, and yellow. Hang the fluffy decorations by their pre-attached strings from a ceiling or doorway. They're a great addition to any Mardi Gras party decorations!