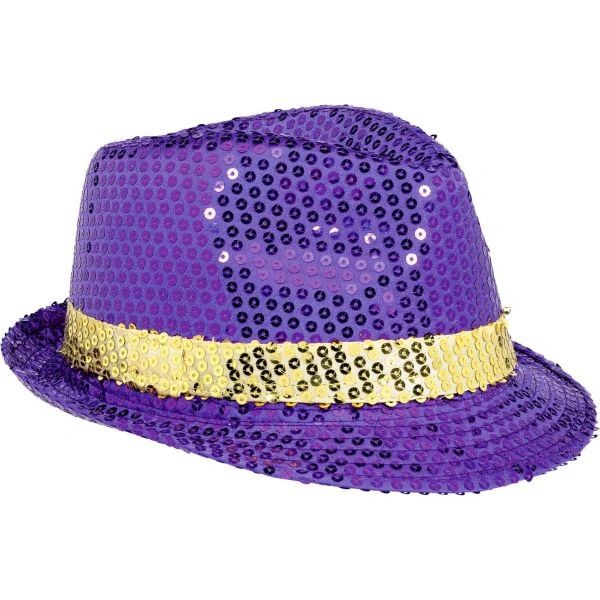 Mardi Gras Sequin Fedora SKU 391140:
Mardi Gras Fedora measures 5" x 10"

Shine from your balcony in our Mardi Gras Sequin Fedora! This stylish fedora features a classic fedora-shaped hat covered in purple sequins and a gold sequined hat sash. This sparkling Sequin Fedora is a great way to finish off your outlandish Mardi Gras look!