Marvel Epic Avengers™ Blowouts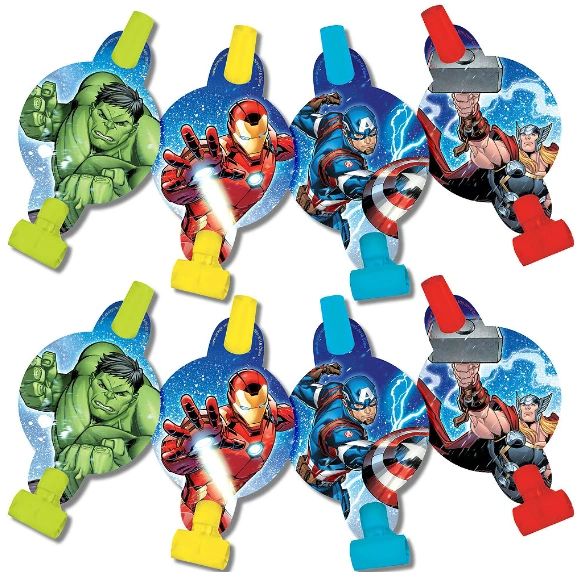 Marvel Epic Avengers™ Blowouts
Marvel Epic Avengers™ Blowouts SKU 331733:
8 Marvel Epic Avengers Blowouts

Design: Cameos of Thor, Captain America, Hulk and Iron Man on the attached cardboard medallions

5 1/2" long x 3 1/4" wide

Soundless blowouts
Make your little one's Marvel Comics birthday a blast with awesome Avengers Blowouts! These noiseless blowouts are in blue, green, red, and yellow and feature cutout attachments of Captain America, Hulk, Iron Man, and Thor. Blow through the mouthpiece and elongate the paper extension. Hand out blowouts at your Avengers birthday party or give them out as party favors! Blowouts make no sound.