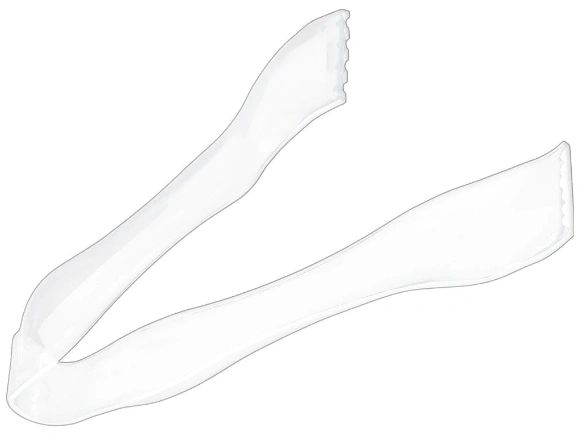 Mini White Plastic Tongs SKU 432348.08:
6 1/4" long
Plastic tongs
Hand wash only
Not suitable for boiling hot liquids or microwave use
Made of lightweight, durable plastic, these Mini White Plastic Tongs provide a secure grip for easy transfer from tray to plate. A scaled-down size makes them perfectly suited to handle smaller items such as appetizers, sliced veggies, and ice cubes. Their bright white design adds a touch of elegance to your buffet table.