Big Party Pack Orange Paper Placemats, 50ct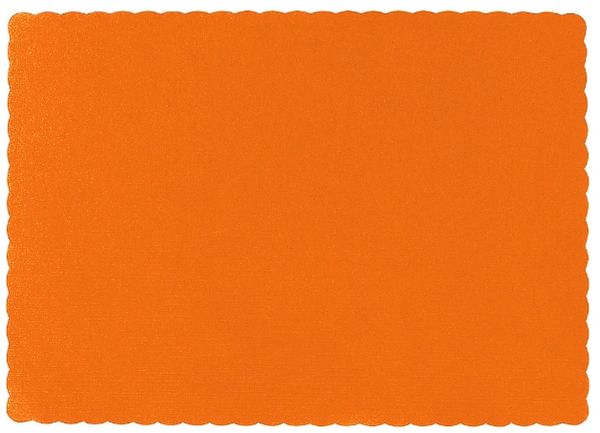 Big Party Pack Orange Paper Placemats, 50ct
Big Party Pack Orange Paper Placemats SKU 67715.05:
50 Orange Peel Placemats

10" x 14"


Scalloped edges




Paper placemats
Set the foundation for a simple and chic dining experience. Orange Paper Placemats are suitable for a variety of large events, from birthday parties to appetizer bars. Pick up a pen and write on these paper placemats to label which hors d'oeuvres you're serving and their ingredients. You can even skip the place cards and write your guests' names right on the placemats. Best of all, they're disposable, making for easy cleanup!