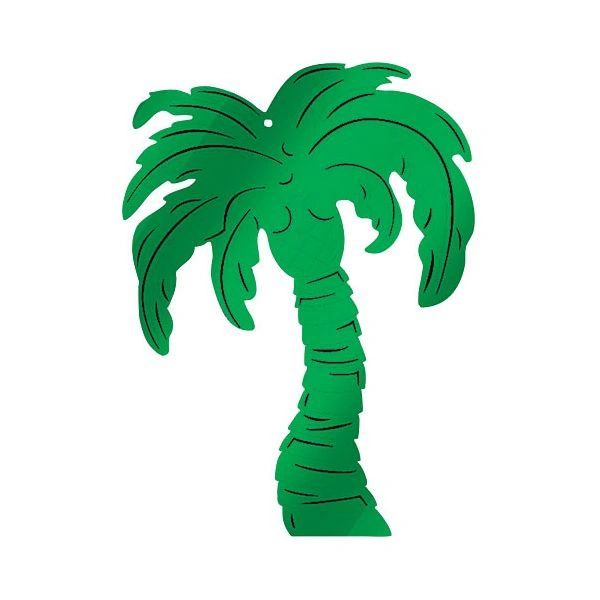 Palm Tree Cutout SKU 19641:
Size 15" tall
Embossed foil design
Bid a frond welcome to your summer party guests with a Palm Tree Cutout! This tropical decoration features a die-cut embossed foil design with a hole at the top for hanging. This double-sided party decoration also mounts easily using Sticky Tack (sold separately) or double-sided tape. A palm tree decoration is perfect for summer luaus, pool parties, and more!